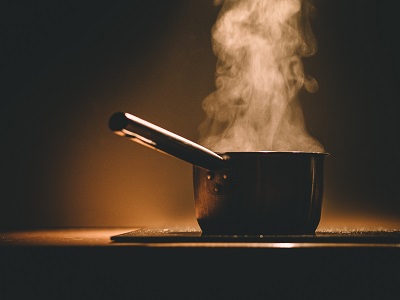 https://studyofjoy.com/wp-content/uploads/2016/05/chef-cooker-cooking-8717.jpg
Ayurvedic turmeric tea
July 31, 2018
Study Of Joy
Justas Arbatauskis
https://studyofjoy.com/ayurvedic-turmeric-tea/
Studyofjoy.com
Healing drink with ayurvedic turmeric not only helps to preserve youth, but also reduces the cancer disease, heart attack and stroke risk, accelerates metabolism. And most importantly, that feel fresh and energetic and it is tasty, unusual flavor detoxifying tea!
It perfectly evake the body, improves digestion, cleanses the blood and greatly contribute to the good working of the immune system.
Ingredients:
1 tsp turmeric powder
10 g. ginger
Pinch of ground cayenne pepper
Preparation:
1. Ginger, peeled and finely chop or grate.
2. BERI ginger, turmeric, cayenne pepper powder into the teapot and pour hot water (~ 400 mL).
3. The cups are making a slice of lemon, honey and poured pravėsusią tea (no more than 40 degrees).
Be healthy! 🙂