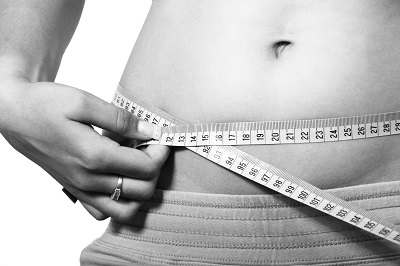 https://studyofjoy.com/wp-content/uploads/2016/05/belly-black-and-white-black-and-white-42069.jpg
Apple cider vinegar uses
July 31, 2018
Study Of Joy
Justas Arbatauskis
https://studyofjoy.com/blog/apple-cider-vinegar-uses/
Studyofjoy.com
Don't drink apple cider vinegar straight. It's so acidic that it could harm your tooth enamel and esophagus.
Apple cider vinegar, otherwise known as cider vinegar or ACV, is a type of vinegar made from cider or apple must and has a pale to medium amber color. Unpasteurized or organic ACV contains mother of vinegar, which has a cobweb-like appearance and can make the vinegar look slightly congealed.
ACV is used in salad dressings, marinades, vinaigrettes, food preservatives, and chutneys, among other things. It is made by crushing apples and squeezing out the liquid. Bacteria and yeast are added to the liquid to start the alcoholic fermentationprocess, and the sugars are turned into alcohol. In a second fermentation process, the alcohol is converted into vinegar by acetic acid-forming bacteria (acetobacter). Acetic acid and malic acid give vinegar its sour taste.
Health effects
Vinegar (and other acidic liquids) have long been proposed as agents to enable weight loss; a proposed mechanism is that it prolongs the sensation of satiety after eating.
Study to test the idea in people was done in Japan. In the study, 175 obese but healthy people took either vinegar or water daily for 12 weeks. Their diets were similar. They kept food journals. At the end of the study, those who used vinegar had lost slightly more weight. On average, the vinegar group lost 1-2 pounds over the 3-month period. They gained it all back after the study was over.
Studies suggest that vinegar can increase feelings of fullness and help people eat fewer calories, which can lead to weight loss.
In a 2009 study published in Bioscience, Biotechnology, and Biochemistry, it was found that subjects who consumed acetic acid for 12 weeks experienced significant declines in body weight, abdominal fat, waist circumference, and triglycerides. Triglycerides contribute to the bad cholesterol that we want to avoid.Apples are a good source of pectin, and including pectin in your diet can make you feel fuller and more satisfied.
Third study in obese individuals showed that daily vinegar consumption led to reduced belly fat, waist circumference, lower blood triglycerides and weight loss:
15mL (1 tablespoon): Lost 2.6 pounds, or 1.2 kilograms.

30mL (2 tablespoons): Lost 3.7 pounds, or 1.7 kilograms.
However… keep in mind that this study went on for 12 weeks, so the true effects on body weight seem to be rather modest.
Apple vinegar benefits
Apple cider vinegar contains chromium which can alter insulin levels and it is therefore recommended that people who have diabetes should talk to their doctors before using ACV. ACV is highly acidic; in one recorded instance, a woman experienced esophageal burns after an ACV pill got caught in her throat.
ACV can help you reduce heartburn
Though it might seem like an oxymoron to treat stomach acid with an acid-containing vinegar, there is research suggesting that ACV works by correcting low acid, hence reducing heartburn. Natural remedy experts say you should begin to feel relief very shortly after taking 1 teaspoon of ACV followed by a glass of water. Note that ACV will not give relief if you have an ulcer.
This vinegar is rich in natural enzymes that can help rid your body of candida— yeasts that are attributed to thrush in humans. Candida is also blamed for creating symptoms of fatigue, poor memory, sugar cravings, and yeast infections.
Apple cider vinegar tablets are not well regulated, may vary dramatically in terms of vinegar content from brand to brand, and lack evidence of efficacy.
By far the most successful application of vinegar to date, is in patients with type 2 diabetes.
Type 2 diabetes


Neutralize Odors
Apple cider vinegar in a bowl will help to neutralize odors in your home.
Fruit and Veggie Wash
Vinegar is one of the best natural agents for removing certain pesticides and bacteria from your fresh produce. Try a solution of 10 percent vinegar to 90 percent water as a bath to briefly soak produce. Just place your veggies or fruit in the solution, swish them around, and rinse thoroughly (don't use this process on fragile fruits like berries since they could be damaged in the process or soak up too much vinegar through their porous skins).
Heart Health
Vinegar supports heart health in multiple ways. As explained in the Journal of Food Science:6
"Polyphenols such as chlorogenic acid, which is present in high levels in apple cider vinegar, could inhibit oxidation of LDLs and improve health by preventing cardiovascular diseases."
One study showed that vinegar could lower cholesterol in laboratory rats, while another study on rats found their blood pressure could be lowered by the acetic acid in vinegar.
Vinegar has also been found to decrease triglyceride levels and VLDL levels (the damaging form of cholesterol) in animal studies.
Sinus Congestion
Apple cider vinegar helps to break up and reduce mucous in your body, helping to clear your sinuses. It also has antibacterial properties, making it useful for infections.
Sore Throat
The antibacterial properties in apple cider vinegar may be useful for sore throats as well. Gargle with a mixture of about one-third cup of apple cider vinegar mixed with warm water as needed.
Digestion and Acid Reflux
Acid reflux typically results from having too little acid in your stomach. You can easily improve the acid content of your stomach by taking one tablespoon of raw unfiltered apple cider vinegar in a large glass of water daily. The pectin in apple cider vinegar may also help to soothe intestinal spasms.
Skin Irritations
Apple cider vinegar works for a variety of skin ailments, from bug bites to poison ivy to sunburn. You can either apply it directly to the irritated area or try soaking in a bath with about one cup of vinegar added.
Warts
Topical application of apple cider vinegar may help remove warts, likely because of the high levels of acetic acid it contains. You can try soaking a cotton ball in vinegar and applying it to the wart, covered, overnight.
Energy Boost
Apple cider vinegar contains potassium and enzymes to help banish fatigue. Plus, its amino acids may help prevent the buildup of lactic acid in your body, further preventing fatigue.
Make your garden grow—without a single weed
If your green thumb is lacking a little luster, you may want to enlist the aid of apple cider vinegar. It can be used as fertilizer (particularly on plants that love acids, like blueberry bushes and azaleas) and also as a weed killer. Pour it directly on weed-infested areas to stop the garden gremlins in their damaging tracks, and mix 10 ounces of apple cider vinegar (with a five percent acidity) with 10 gallons of water to fertilize soil. Pesticides need not apply.
Keep pets flea-free
When you need to keep fleas away from your furry friends, turn to apple cider vinegar for the solution. Dilute it with water (one part of each) and rub the mixture into their fur and work it into their skin to repel those pesky pests. (Do be sure to check with your vet to make sure it's safe for your pal.)
Improve your complexion
Fact: Perfect skin is always in. But that can be a bummer if you're fighting acne. Take heart, there are plenty of weapons in your battle for clear pores. Though there's doubt as to whether ACV is a dependable acne-fighter, it may at least kill the bacteria on the surface of your skin. Use it as an astringent (just dilute it and apply it to your face), or use it as a spot treatment to target blemishes. Holistic health experts also suggest taking it orally as well as adding it to an Epsom salt bath to help draw toxins and impurities out of your skin.
Relieve burnt skin
Between the stinging, peeling, and red-hot skin, there are few things worse than a really bad sunburn. Apple cider vinegar, to the rescue! Add about a cup of the good stuff to your bath water to help soothe the burn.
Whiten your teeth
In case your pearly whites need a little brightening boost, turn to apple cider vinegar for the sparkling solution. As it turns out, working it into your teeth and then rinsing may lead to a whiter grin. You can also try using it as a mouthwash—dentists suggest combining two parts water to one part ACVand swishing it around for about a minute.