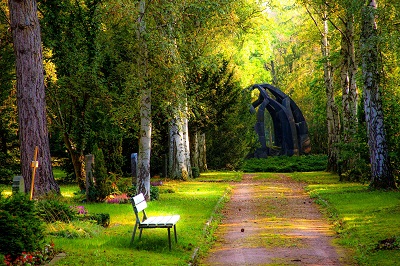 https://studyofjoy.com/wp-content/uploads/2016/05/bench-carved-stones-cemetery-257360.jpg
Elephant Rock Nature Park Is Wonderful
June 30, 2019
Study Of Joy
Justas Arbatauskis
https://studyofjoy.com/blog/elephant-rock-nature-park/
Studyofjoy.com
Elephant rock nature park popular site for limestone bouldering near Duntroon in North Otago. Elephant Rocks was first developed by Doug Carson and Murray Judge. It's often referred to as being a bit like Castle Hill minus a little bit of quality. There are over 300 problems with 80% of them being V3 or below, hence it is a paradise for social climbers looking to improve their skills. Some routes are bolted and provide enjoyable but often dirty short routes. Be careful of the brittle yellow limestone in places and don't climb route's that are wet as the holds may be more prone to break.
A brief stroll across a paddock brings you to the rocks themselves – scattered artistically around a gentle hillside. Taking time to wander among them is the best way to appreciate the unique rounded shapes, some of which do resemble elephants if a little imagination is used.
Some parts may look familiar to viewers of the film "The Lion, the Witch and the Wardrobe" – the scenes of Aslan's camp were filmed here. Unlike other film landscapes in New Zealand, you'll probably share this one with just a few sheep. Being off the tourist routes seems to keeps the crowds away.
The rock formations of the Elephant Rocks vary from 1–10 metres (3–33 ft) across and are naturally scattered around a grass paddock on a gentle hillside over an area of about 200 metres (660 ft) across. The rocks themselves are rounded and pockmarked from weathering, but do not specifically resemble elephant shapes. The pasture is part of a private farm, and sheep may be present. Access is permitted via a 5-minute walk across the farmland from opposite a parking bay on the Island Cliff-Duntroon Road.
Located near Duntroon, between Oamaru and Omarama in Otago, the Elephant Rocks are fairly straightforward to find: from near Duntroon, take Livingston-Duntroon Road and follow the signposts until you get to the Elephant Rocks.
The Elephant Rocks are massive limestone formations sitting in a sea of grass on private farmland. The rocks were once sand at the bottom of the sea that accumulated 25 million years ago. These sediments were buried and the pressure turned the sand into rock, or limestone. When the whole area of limestone lifted and surfaced, the forces of the wind and water did their part in shaping the limestone.
The rocks come in all shapes and sizes, and are popular with climbers, especially for doing some serious bouldering. The area may also give some people a certain sensation of déjà vu; especially those that are fans of "The Chronicles of Narnia" movie: the Elephant Rocks served as a location for Aslan's camp.