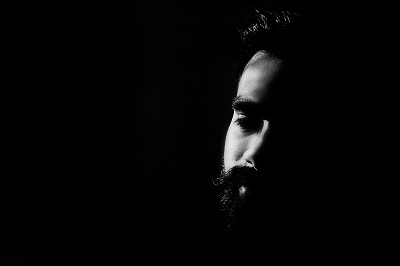 https://studyofjoy.com/wp-content/uploads/2016/05/beard-black-and-white-dark-22147.jpg
Inspiring Sam Berns philosophy for a happy life
July 31, 2018
Study Of Joy
Justas Arbatauskis
https://studyofjoy.com/blog/inspiring-sam-berns-philosophy-for-a-happy-life/
Studyofjoy.com
Sam Berns became well-known for being public about his life with progeria, which causes accelerated aging.
Sampson Gordon "Sam" Berns (October 23, 1996 – January 10, 2014) was an American who suffered from progeria and helped raise awareness about the disease. He was the subject of the HBO documentary Life According to Sam, which was first screened in January 2013. He died one year later."
His death, from complications of the disease, was announced by the Progeria Research Foundation, which Sam's parents, both physicians, established in 1999.
Extremely rare — it affects one in four million to one in eight million births — progeria is a genetic disorder resulting in rapid premature aging. Only a few hundred people have the disease, whose hallmarks include hair loss, stunted growth, joint deterioration and cardiac problems.
Though the gene that causes progeria was isolated in 2003 by a research team that included Sam's mother, there is still no cure. Patients live, on average, to the age of 13, typically dying of heart attacks or strokes.
Sam Berns at TEDxMidAtlantic 2013
"Life According to Sam" has been shown at film festivals, including Sundance, and it was broadcast on HBO in October. The Academy of Motion Picture Arts and Sciences said it is among 15 documentaries considered for Oscar nominations.
Diminutive and bespectacled, Sam was a riot of enthusiasms: for math and science, comic books, scouting (he was an Eagle Scout), playing the drums and Boston-area sports teams.
However, the teenager did not let the disease define him, and encouraged others to live with a positive mentality, something he stressed during his talk at the TEDxMidAtlantic conference last autumn.
He told the audience that while he was promoting his programme he was asked by a journalist: "What is the most important thing people should know about you?" to which he replied "I have a very happy life."
"Even though there are many obstacles in my life, with a lot of them being created by progeria, I don't want people to feel bad for me. I don't think about these obstacles all the time and I'm able to overcome most of them anyway," he said.
He concluded the talk by saying: "All in all I don't waste energy feeling bad for myself, I surround myself with people that I want to be with, and I keep moving forward.
"So with this philoshopy I hope that all of you, regardless of your obstacles, can have a very happy life as well."
Owner of the New England Patriots American football team, Robert Kraft, mourned Berns' death.
He said that he had invited the teen to be the team's honorary captain for Saturday night's playoff game against the Indianapolis Colts and was looking forward to spending time with the teenager and his family.
"I loved Sam Berns and am richer for having known him," Kraft said in a statement on Saturday.
Berns, a sports fan who was invited to a Patriots practice in October, gave the players an impromptu motivational speech, the Boston Globe reported.
When asked to name his favorite player, he said he didn't have one because it takes a team to succeed.
The only child of Dr. Scott Berns, a pediatrician, and Dr. Leslie Gordon, then a pediatric intern, Sampson Gordon Berns was born in Providence, R.I., on Oct. 23, 1996. He received a diagnosis of progeria shortly before his second birthday.
Finding little medical literature about progeria, his parents, with Dr. Gordon's sister Audrey Gordon, started the research foundation. As a result of its work, clinical trials of a drug, lonafarnib, which appears to ameliorate some effects of progeria, began in 2007. Though preliminary results are considered encouraging, the drug does not constitute a cure.
His parents, Scott Berns and Leslie Gordon, both pediatricians, received their son's diagnosis when he was less than two years of age. Roughly a year later, they established the Progeria Research Foundation in an effort to increase awareness of the condition, to promote research into the underlying causes of and possible treatments for the disease, and to offer resources for the support of sufferers and their families.
His parents founded their non-profit organisation to provide more information and research on the condition which is little understood.
Besides his parents, Sam's survivors include his grandparents, Alice and Lewis Berns and Barbara and Burt Gordon.
At his death, Sam had been planning to apply to college, where he hoped to study genetics or cell biology.
"No matter what I choose to become, I believe that I can change the world," he said in his TEDx talk last year. "And as I'm striving to change the world, I will be happy."