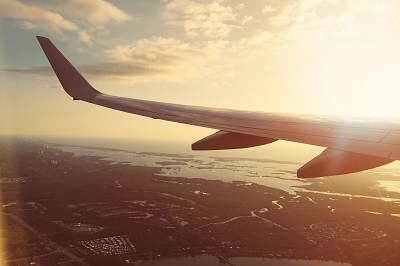 https://studyofjoy.com/wp-content/uploads/2016/05/aerial-aerial-view-aeroplane-59519.jpg
Most Common Travel Scams
July 31, 2018
Study Of Joy
Justas Arbatauskis
https://studyofjoy.com/blog/most-common-travel-scams/
Studyofjoy.com
It sucks to get scammed by a stranger when you're traveling on vacation. Here are some of the most common scams you're likely to encounter, along with personal stories from my own experiences. Knowledge is power! The more people that know about these scams, the less likely you'll fall for them.
Outsmarting Pickpockets and Thieves
Purse – snatching and pickpocketing are rampant in places where tourists gather. Thieves target people who look well — not because they're mean, but because they're smart. These tourists have all the good stuff in their bags and wallets. Loaded down with valuables, jetlagged, and bumbling around in a strange new environment, we stick out like jeweled thumbs.
Many tourists get indignant when ripped off. It's best to get over it. You're rich and thieves aren't. You let your guard down and they grab your camera. It ruins your day and you have to buy a new one, while they sell it for a week's wages on their scale. And the score's one to nothing. It's wise to keep a material loss in perspective.
Make photocopies of key documents — your passport, rail pass, car-rental voucher, itinerary, prescriptions (for eyewear and/or medicine), and more — to bring along. For a backup, leave a copy with loved ones, too, in case you lose your copy and need to have one faxed to you. You could also bring a couple of extra passport pictures.
If you have expensive electronics (camera, tablet, smartphone, etc.), consider getting theft insurance. Take a picture of your pricey gear and store the picture at home, in case it'll help you settle an insurance claim. As you travel, back up your digital photos and other files frequently.
Leave your fancy bling at home. Luxurious luggage lures thieves. The thief chooses the most impressive suitcase in the pile — never mine.
Such a Deal!
Don't allow anyone to put anything on your body, and be extremely wary of accepting anything for free unless there is a good reason for it. Especially in very touristy areas. Ignore them and keep walking. This scam tends to prey on female travelers. A friendly man or woman will approach to chat, then place a "free" friendship bracelet on your wrist. Or hand you a sprig of Rosemary for good luck. Once you have it, they will demand money. When you refuse, they will begin to cause a scene.
Don't buy expensive luxury items overseas while on vacation, no matter how good the deal is. Remember, if it's too good to be true, it's probably a travel scam.
Free Gifts or Stuff
An innocent – looking person picks up a ring on the ground in front of you and asks if you dropped it. When you say no, the person examines the ring more closely, then shows you a mark "proving" that it's pure gold. He offers to sell it to you for a good price — which is several times more than he paid for it before dropping it on the sidewalk.
Don't allow anyone to put anything on your body, and be extremely wary of accepting anything for free unless there is a good reason for it. Especially in very touristy areas. Ignore them and keep walking.
The "Friendship" Bracelet
This scam tends to prey on female travelers. A friendly man or woman will approach to chat, then place a "free" friendship bracelet on your wrist. Or hand you a sprig of Rosemary for good luck. Once you have it, they will demand money. When you refuse, they will begin to cause a scene.
Salesman in Distress
A well-spoken, well-dressed gentleman approaches you and explains that he's a leather jacket salesman, and he needs directions to drive to a nearby landmark. He chats you up and soon you've made a new friend. That's when he reaches in his car and pulls out a "designer leather jacket" which he'd like to give to you as a thank you for your helpfulness. Oh, and by the way, his credit card isn't working, and could you please give him some cash to buy gas? He takes off with the cash, and you later realize that you've paid way too much for your new vinyl jacket.
Appearances Can Be Deceiving
Injured Or Child Beggars
Usually deaf, blind, or pregnant, sometimes accompanied by a "helper", beggars will ask you for money. Women with babies are common (they might not even be theirs). Children are also frequently used by begging gangs to collect money. Why? Because it's difficult for most people to say no to the old, injured, or young. Sometimes an accomplice nearby is just watching to see where you keep your wallet so they can pickpocket you later.
It's practically impossible to distinguish who is legit and who is not, so my policy is to never give cash to street beggars. However I do buy food or giveaway old clothes to them. Then your money isn't going to a gang.
Fake Charity Petition
You're at a popular sight when someone thrusts a petition at you. It's likely a woman or a teen who, often pretending to be deaf, will try to get you to sign an official-looking petition, supposedly in support of a charity (the petition is often in English, which should be a clue). The petitioner then demands a cash donation. At best, anyone who falls for this scam is out some euros; at worst, they're pickpocketed while distracted by the petitioner.
Attraction Is Closed
A common travel scam in major tourist areas, some friendly local (who just happens to speak excellent English) will approach and inform you that the attraction you want to visit is closed for any number of reasons (religious ceremony, holiday, etc.). Then they'll guide you to a different attraction or shop where you're pressured to purchase something or pay a lot for entry.
Instead of taking the local's word, head to the ticket counter or shop and see for yourself. Or ask someone else nearby for confirmation.
Friendly ATM Helper
Someone approaches at an ATM cash machine to help you avoid local bank fees. What they really want to do is scan your ATM card with the card skimmer in their pocket and watch you enter your pin number so they can drain your account later.
Never let anyone near you while you're making an ATM transaction, and ALWAYS cover the number pad with your other hand while entering your pin code. If someone approaches, take your card and find another ATM.
Fake Police Officers
The fake police officer scam is a popular one in many large cities. Most often, a person will approach a tourist and offer illicit items, like drugs. While conversing one or two other people will approach, appearing to be police officers and flashing "badges." They will then insist the unknowing traveler hand over their passport and wallet.
Request they show you their identification and then inform them you will call the police to confirm they are who they say they are. Or tell them your passport is locked up in the hotel safe, and they'll need to accompany you to your hotel. If they don't allow this, simply walk away.
Room "Inspectors"
There's a knock at your door and two men claim to be the hotel's room inspectors. One waits outside while the other comes in to take a look around. While you're distracted, the first thief slips in and takes valuables left on a dresser. Don't let people into your room if you weren't expecting them. Call down to the hotel desk if "inspectors" suddenly turn up.
Flirtatious Local Women
You see a good-looking woman arguing with a street vendor. The vendor accuses her of shoplifting, which she vehemently denies. To prove her innocence, she starts taking off her clothes — very slowly. Once she's down to her underwear, the vendor apologizes and she leaves. Suddenly all the men in the crowd find out that their wallets have "left," too, thanks to a team of pickpockets working during the show.
The Broken Camera
Everyone is taking pictures of a famous sight, and someone comes up with a camera or cell phone and asks that you take his picture. But the camera or cell phone doesn't seem to work. When you hand it back, the "tourist" fumbles and drops it on the ground, where it breaks into pieces. He will either ask you to pay for repairs (don't do it) or lift your wallet while you are bending over to pick up the broken object.
Fake Bus/Train/Plane Tickets
Someone offers to sell you train tickets at a discount, or avoid the line and pay a slightly higher price. Maybe a taxi driver offers to bring you to his friend who's a local travel agent. However the tickets they are selling aren't real, and by the time you figure it out, the scammers are gone with your money.
Group Photo Offer
While hanging out in a busy tourist location or landmark, a local offers to take a group photo of you and your friends. As you're getting ready to pose for your awesome new Facebook jumping shot, you look up and realize your new friend has completely disappeared. With your expensive camera.
Spills On Your Clothing
Common in Europe, a traveler will be walking down the street and feel something plop on their shoulder — often times bird poop or a fast-food condiment. Then, a friendly stranger approaches and begins to wipe off the offending mess while plucking your wallet from your pocket or purse.
Overbooked Or Closed Hotel
Again, this common travel scam happens largely with cab drivers. While en route to your hotel, the driver will tell you your hotel is either closed or overbooked and then take you to a more expensive hotel where the driver receives a nice fat commission.
Broken Taxi Meter
Cab drivers near airports or train stations are known to pull this scam, but it can happen anywhere. When you get into a taxi and start to drive, the driver will inform you that the meter is broken and charge you a ridiculous price (to the tune of 100s of dollars if you're not careful).
Young Thief Gangs
These are common all over urban southern Europe, especially in the touristy areas of Milan, Florence, and Rome. Groups of boys or girls with big eyes, troubled expressions, and colorful raggedy clothes politely mob the unsuspecting tourist, beggar-style. As their pleading eyes grab yours and they hold up their pathetic message scrawled on cardboard, you're fooled into thinking that they're beggars. All the while, your purse or backpack is being expertly rifled. If you're wearing a money belt and you understand what's going on here, there's nothing to fear. In fact, having a street thief's hand slip slowly into your pocket becomes just one more interesting cultural experience.
The Attractive Flirt
A single male traveler is approached by a gorgeous woman on the street. After chatting for a while, she seductively invites him for a drink at a nearby nightclub. But when the bill arrives, it's several hundred dollars more than he expected. Only then does he notice the burly bouncers guarding the exits. There are several variations on this scam. Sometimes, the scam artist is disguised as a lost tourist; in other cases, it's simply a gregarious local person who (seemingly) just wants to show you his city. Either way, be suspicious when invited for a drink by someone you just met; if you want to go out together, suggest a bar (or café) of your choosing instead.
Switcheroo — You Lose
Be careful when you pay with too large a bill for a small payment. Clearly state the value of the bill as you hand it over. Some cabbies or waiters will pretend to drop a large bill and pick up a hidden small one in order to shortchange a tourist. Get familiar with the currency and check the change you're given: The valuable €2 coin resembles several coins that are either worthless or worth much less: the 500-lira coin (from Italy's former currency), Turkey's 1-lira coin, and Thailand's 10-baht coin.
Talkative Cashiers
The shop's cashier seems to be speaking on her phone when you hand her your credit card. But listen closely and you may hear the sound of the phone's camera shutter, as she takes a picture of your card. It can make you want to pay cash for most purchases, like I do.