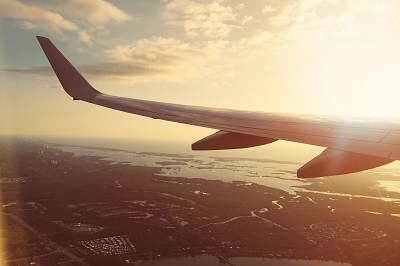 https://studyofjoy.com/wp-content/uploads/2016/05/aerial-aerial-view-aeroplane-59519.jpg
You Should Visit Skagen City
July 31, 2018
Study Of Joy
Justas Arbatauskis
https://studyofjoy.com/blog/you-should-visit-skagen-city/
Studyofjoy.com
Skagen is Denmark's northernmost town and the area surrounding it. Occasionally known in English as The Scaw, it is situated on the east coast of the Skagen Odde peninsula in the far north of Jutland, it is part of Frederikshavn Municipality in Region Nordjylland. It is located 41 kilometres (25 mi) north of Frederikshavn and 108 kilometres (67 mi) northeast of Aalborg. With its well-developed harbour, Skagen is Denmark's main fishing port and also has a thriving tourist industry, attracting some 2 million people annually.
The beaches are beautiful with whiter than white sand and the sea water is clear and inviting. City life blooms in the summer, but fun events take place in all seasons. Visit the inspiring museums and dwell at the world famous paintings by artists such as Michael and Anna Ancher and P.S. Krøyer.
The nature in and around the city is truly unique, and "The meeting of the seas" where Denmark ends – is a must when you are here.

The Skagen Light is a breathtaking fusion of four natural phenomena. The first phenomenon is the merging reflections of the seas, "mirroring" one another, which result from the narrowness of the Skaw Spit.
The second is the turbulent water of the seas, which reflects more light than still water.
The third is the suspended salt particles in the water that glitter in the sunlight.
Lastly, every grain of sand on the Skagen beach is a tiny prism reflecting light.
Together, these four phenomena generate the awe-inspiring radiance of the "Skagen Light," which continues to fascinate visitors every year.

Since the 1200s, people have been living and fishing in Skagen. In 1859, A.J. Smidt, Denmark's first fishing consultant, declared that "the people of Skagen are a lively, active" and that "Skagen is our prime fishing town."
Through history the harbour has remained the very heart of the town. Each day a fleet of boats returns with a fresh catch. Restaurateurs and locals mingle as they pick their favourites from the haul.
Food & Drink
Until a few years ago, Danish food was essentially associated with potatoes and bacon, and Danish cuisine was completely unknown outside the country. Not anymore. Over the last decade, the New Nordic Cuisine has revolutionised Danish gastronomy and created an entirely new focus on local ingredients. It has meant a renaissance of classic Danish dishes, which are currently available in modern versions at several of Copenhagen's best restaurants. Even so, many Danes still love to eat very traditional foods like porridge, open sandwiches and the classic roast pork with parsley sauce – of course served with a glass of good Danish beer.
Skagen Watches
Danish Design is a style of functionalistic design that was developed in mid-20th century. Influenced by the German Bauhaus school, many Danish designers used the new industrial technologies, combined with ideas of simplicity and functionalism, many of which have become iconic and are still in use and production.